31 Books Mentioned by Spencer Reid on Criminal Minds
If you have seen a few episodes of the hit CBS drama, Criminal Minds (or binged all 15 seasons) you are familiar with Spencer Reid. The FBI Behavioral Analysis Unit wouldn't be complete without him. The young and handsome whizz kid from Caltech is a genius with an IQ of 187 who can read 20,000 words per minute. Spencer Reid, who is a reading machine, constantly mentions the books that he is reading, or has had his mom read to him. These are the books mentioned by Spencer Reid.
Really, any book that's a literary classic would qualify as a Reid-esque book. This FBI agent especially likes famous science fiction, fantasy, and mystery novels.
So here is the definitive list of all 32 books mentioned by Spencer Reid on Criminal Minds.
---
The Full List of Books Mentioned by Spencer Reid
---
Some Of Our Spencer Reid Books Highlights Are…
---
Sherlock Holmes Books by Arthur Conan Doyle
Arthur Conan Doyle was a prolific writer who was most famous for Sherlock Holmes. Interestingly, his works also included science fiction stories, historical novels, plays, romances, poetry, and nonfiction. Doyle's characters feel real. They are a treat to read. Perhaps the most famous book mentioned by Spencer Reid is The Narrative of John Smith, which was Doyle's unpublished first novel, before he created Sherlock Holmes. This story is a complex and interesting tale involving true love and revenge. The other books mentioned are also classic sleuth tales.
The Narrative of John Smith
by Arthur Conan Doyle
The Sign of Four
by Arthur Conan Doyle
A Study in Scarlet
by Arthur Conan Doyle
---
Tristan and Isolde Series by Rosalind Miles
Spencer Reid goes through this 3 part Saga in the show. The Tristan and Isolde series explores the romance of Isolde, the only daughter and heiress of Ireland's great ruling queen. It is written in the style of rich prose. These books are fascinating because the reader gets the opportunity to see the demise of so many characters. These books will make your hearts ache for the star-crossed lovers.
Isolde, Queen of the Western Isle (Tristan and Isolde, #1)
by Rosalind Miles
The Maid of the White Hands (Tristan and Isolde, #2)
by Rosalind Miles
The Lady of the Sea (Tristan and Isolde, #3)
by Rosalind Miles
---
Thomas Merton Books
Thomas Merton was a Catholic priest and prolific writer that was known for his study and incorporation of eastern thought into his spirituality. Spencer at one point in Criminal Minds reads Conjectures of a Guilty Bystander – Merton's collection of reflections on the world in the 1960s. In it, Merton discusses JFK, LBJ, Pope John XXIII, Gandhi, truth and violence. Merton's reads are an inspiring window into his prayer, work, and meditation.
Conjectures of a Guilty Bystander
by Thomas Merton
Thoughts in Solitude
by Thomas Merton
---
Kurt Vonnegut Books
Spencer Reid mentions two Kurt Vonnegut Books throughout the series. Both books tell stories of World War 2 through interesting lenses – one through time travel and the other through the Nazi perspective. In Mother Night, Vonnegut tells the after war story of a Nazi propaganda radio star who is going to trial in Israel for war crimes. Slaughterhouse-Five is a classic (yet weird) book with a nonlinear timeline that is often read in American universities.
Mother Night
by Kurt Vonnegut
Slaughterhouse-Five
by Kurt Vonnegut
---
Isaac Asimov Books
Our friend from Criminal Minds is into Science fiction. Specifically, Sci-Fi from the 1950s. You may recognize Isaac Asimov's I, Robot, which was made into a movie starring Will Smith. The Caves of steel is another one of his classics. Asimov was very influential in the way people thought about the future
I, Robot
by Isaac Asimov
The Caves of Steel
by Isaac Asimov
---
We won't give descriptions for all the rest of the books that Spencer Reid reads on Criminal Minds. These are more a hodge-podge of adventure, sci-fi, classic literature, and drama. We'll just give you the list. Here you Go!
---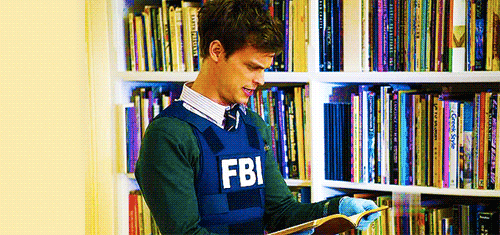 And Then There's the Rest – Other Books Mentioned by Spencer Reid on Criminal Minds
Empty Planet
by Darrell Bricker
War and Peace
by Leo Tolstoy
The Collector
by John Fowles
Harry Potter and the Order of the Phoenix
by J.K. Rowling
The Parliament of Fowls
by Geoffrey Chaucer
The Once and Future King
by T.H. White
In Cold Blood
by Truman Capote
The Alchemist
by Paulo Coelho
Synchronicity
by Carl Jung
One Thousand and One Nights
by Hanan Al-Shaykh
Swann's Way : In Search of Lost Time
by Marcel Proust
East of Eden
by John Steinbeck
Strangers on a Train
by Patricia Highsmith
Solaris
by Stanislaw Lem
Strangers on a Train
by Patricia Highsmith
The Illustrated Man
by Ray Bradbury
Great Expectations
by Charles Dickens
Inferno
by Dante Alighieri
The Arthurian Legends
by Richard Barber
The Fisher King
by Leonore Fleischer
---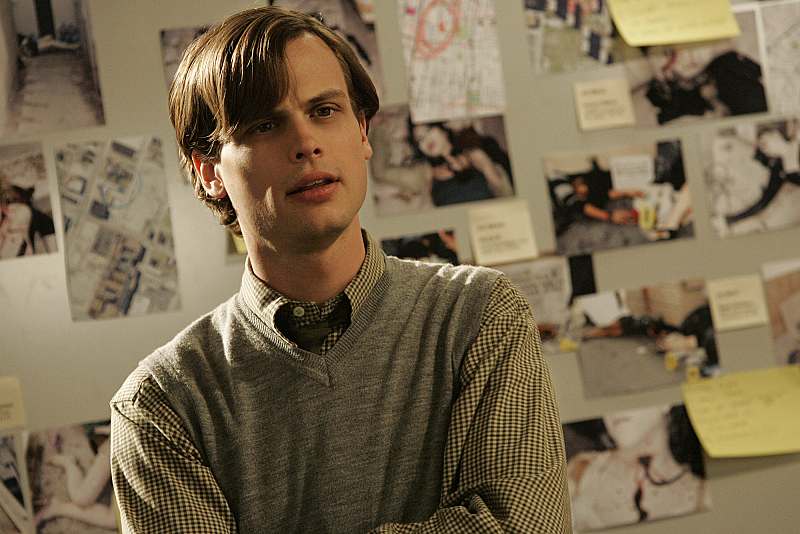 In Conclusion
While you may not be reading 5 books a week, you can still take a recommendation from Spencer for next read. If we missed any, feel free to comment on the name of the book below.
---
Also check out :
These aren't books mentioned by Spencer Reid, but just fun journals for the hardcore fans. They make fun gifts. And lastly – a book by Spencer Reid himself.
Rumple Buttercup: A Story of Bananas, Belonging, and Being Yourself
by Matthew Gray Gubler